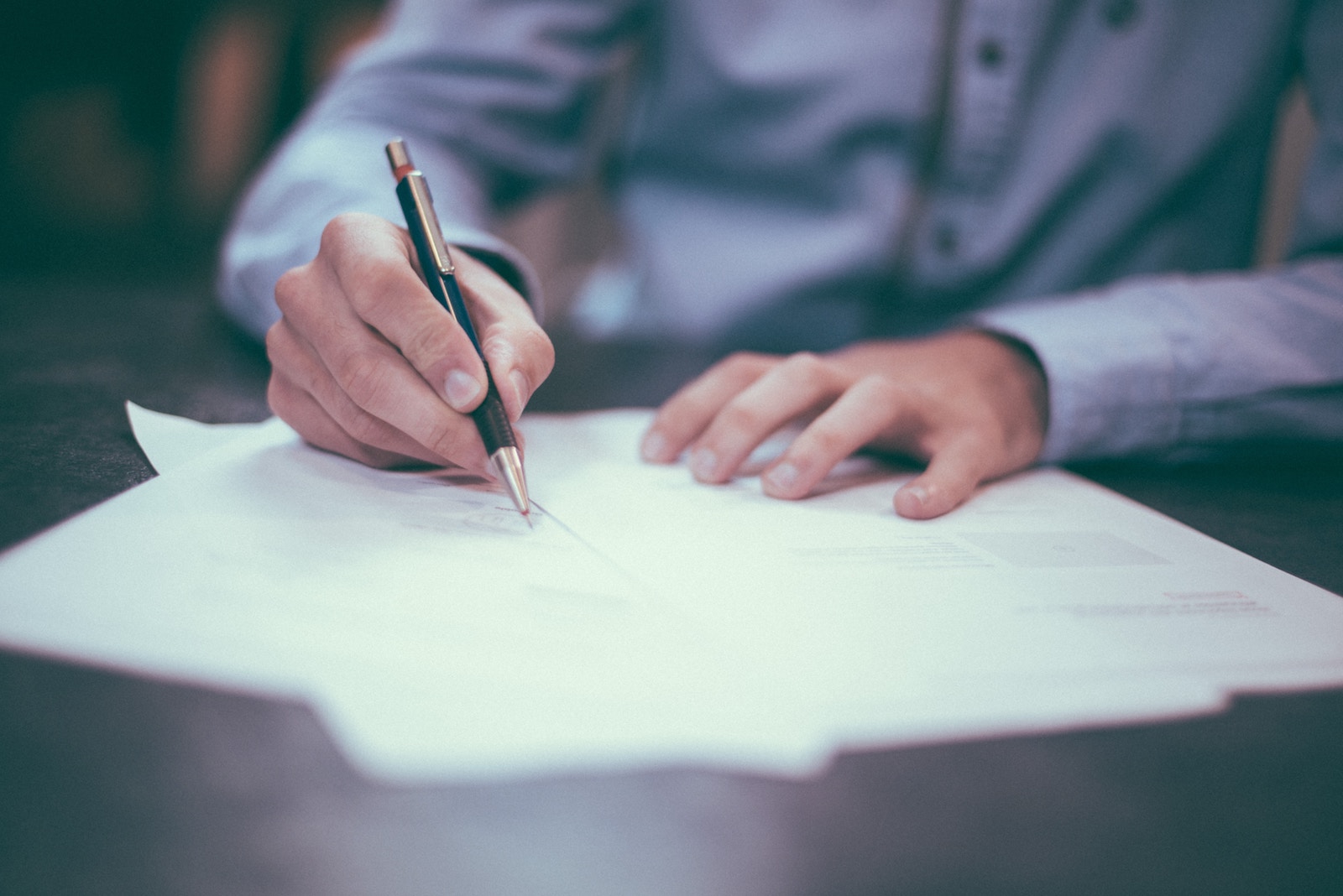 15 Oct

Best Practices for Refinancing Your Home While Rates Are Low

Buyers aren't the only ones who can benefit from low mortgage rates. Homeowners can also take advantage. Whether 'to refinance or not?' is a common question when mortgage rates are low. Considering the state of current rates, it puts homeowners in a favorable position. Mortgage professionals saw a surge in refinancing applications over the summer months. In the beginning of August, refinancing saw an increase of 36.9 percent to a three-year high of 2,742.9 and accounting for 43 percent of all closed loans – a 29 percent rise from that time last year. A large group of homeowners, more than 11.7 million were eligible to apply for a refinance cutting at least 0.75% from their current rate.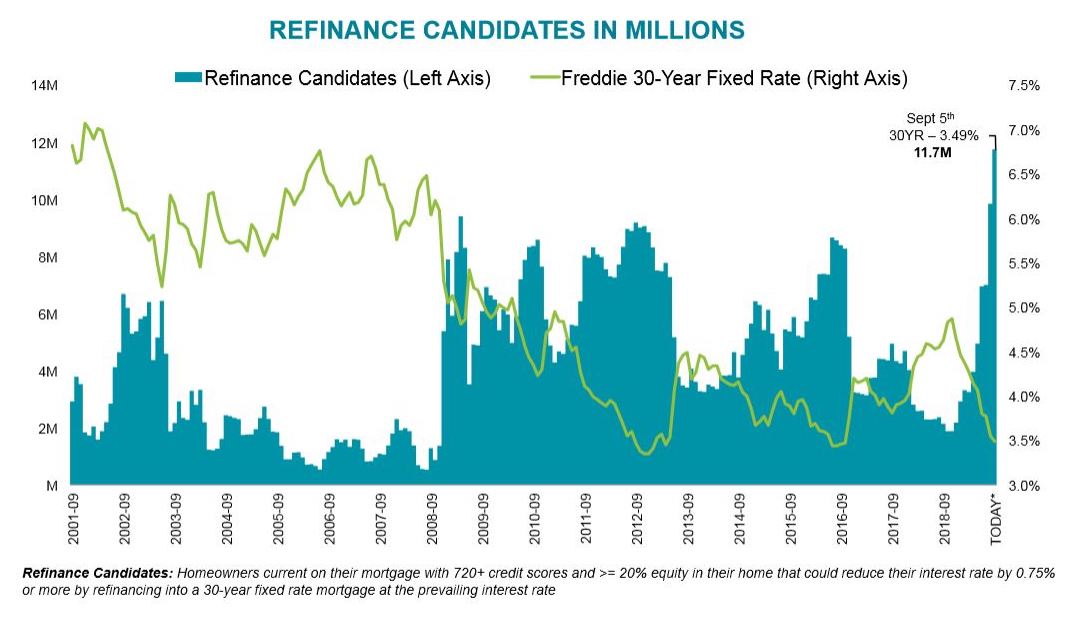 The process to refinance may sound tedious. Look at an example from themortgagereports.com to understand how it may be worth your while:
"For the week of September 27, 2019, they averaged about 3.6% — a full percentage point lower.
Dropping your rate by just 1.0% puts about ten percent of your mortgage payment back into your pocket each month.
That means for every $1,000 you pay to your lender today, you could reduce your payment by $100.
That's $12,000 saved over the next 10 years — simply by doing a refinance."
There are plenty of steps to be aware of before making the decision. With numbers at the current 'less-than-4-percent' level, it's probably a good idea to consider if refinancing is right for you.
Here are some of the best practices to help you make the most out of refinancing.
What are your Goals?
Before jumping into the refinance process, consider your current and long-term goals. For instance, refinancing may be the right decision if you are:
• Looking to lower your monthly payments or get a lower interest rate
• Wanting to increase or shorten the length of your mortgage term
• Wanting to gain cash flow from saving more each month
• In an Adjustable Rate Mortgage (ARM) – and want to transition to a conventional or other type of loan to take advantage of and lock in a lower rate, without fluctuation over time.
Shop Around
There are so many options when searching for mortgage rates. Many buyers tend to apply with the first lender they speak to. It's always a good idea to do your research and consider all that may be available. This may be the most important step, so don't be afraid to shop around to find the best deal for your situation. Note: doing so won't affect your credit score.
Choose the Right Lender
Yes, applying to multiple lenders is a good idea. All lenders specialize in different areas and loans. Find a lender who is trustworthy, transparent, and communicative. A good lender is willing to help you get the best deal possible and offer you choices that are right for you. It's suggested to talk to your top 5 different lenders. So spend the extra time and apply with a few of them. Finding the right lender can potentially save you thousands of dollars.
Prepare your Questions
You can never be too prepared! It's helpful to have a clear idea of your overall financial situation, your goals, plus any questions when speaking with lenders. This will help your lender find the right option more efficiently. Here are five guide points to help vet out a lender and be most prepared:
• What loans or programs do you offer and which am I eligible for?
• How long have you been originating loans?
• When can I lock in a rate?
• What type of fees do you charge and what are the closing costs?
• Are there any out of pocket costs?
• What deadlines do I need to be aware of?
• In your professional opinion, does refinancing make the most sense for me right now?
Collect Needed Documents
Be extra prepared by gathering the documents that will be asked of you when applying. Get out any information about your current home loan, any income statements, tax and property information, and your homeowner's insurance rates.
Get Written Quotes
It's always best to get a written quote rather than just a verbal quote. This will decrease any confusion and make it easier to compare things like rates, fees, and closing costs. A good lender will be happy to provide a written quote. Be aware of any that may charge any additional fees that are upfront or non-refundable.
Breaking Even Calculation
It's helpful to figure out how long it will take to 'break even' and recoup the closing costs spent at the time of the refinance. You can do the math, or have your lender assist you in figuring out the date when you the point you start to save from the new monthly payments to cover the other costs. Doing this ahead of time is a good tool to put you at ease and know what to expect.
In short, refinancing provides you the option to revise and reevaluate your current loan term. Are you curious to know more? It's worth it to check your eligibility. If you're worried about a lower credit score or if you have no equity, programs such as FHA, VA and USDA loans can also help! My team and I are ready to help you find ways these lower rates will assist your situation, or get you a better deal.
This article is intended to be accurate, but the information is not guaranteed. Please reach out to us directly if you have any specific real estate or mortgage questions or would like help from a local professional. The article was written by Sparkling Marketing, Inc. with information from resources like Mortgage Report and MarketWatch