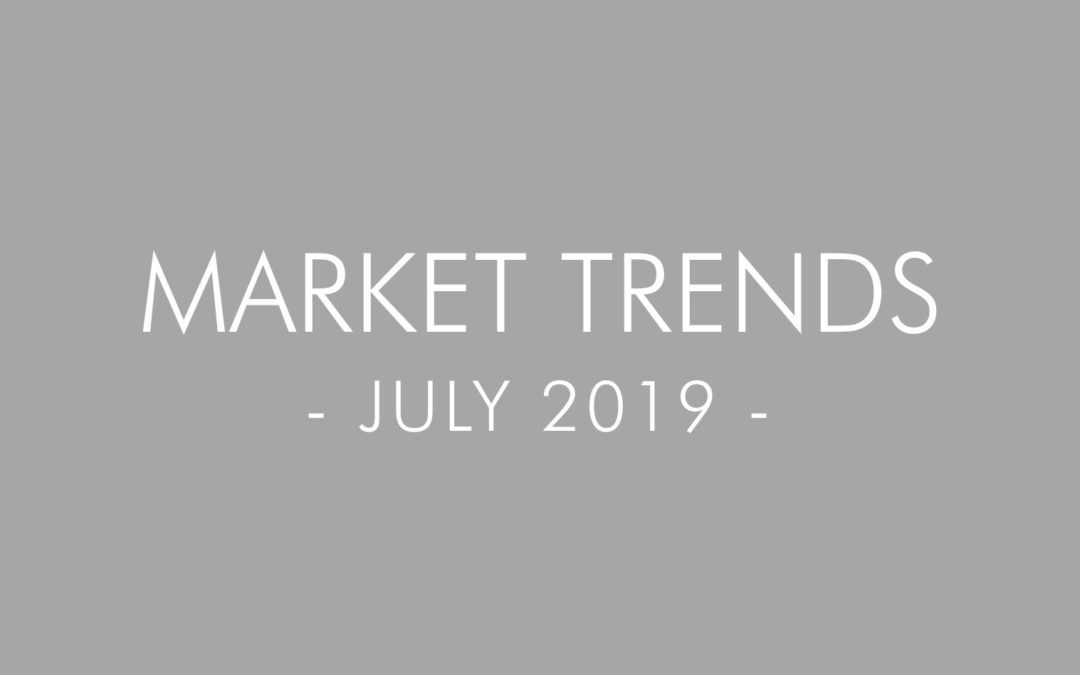 23 Jul

Real Estate and Mortgage Trends, San Diego California – July 2019

Buyers and homeowners are capitalizing on the historically low levels of mortgage rates we've seen this last month. There's been a big jump in mortgage applications, up 41% annually, because buyers are interested in the best rates even if home prices are still high. Refinance applications are up 97% since last year – a significant percentage in those looking to save on their monthly payments. We've even seen more interest in purchase applications. More potential buyers are seeking out Open Houses knowing they have time to decide since the competition is low. This is where we can see a temporary boost in sales during the summer months, which could sustain the market momentum.

See below for a flash market trend for July 2019: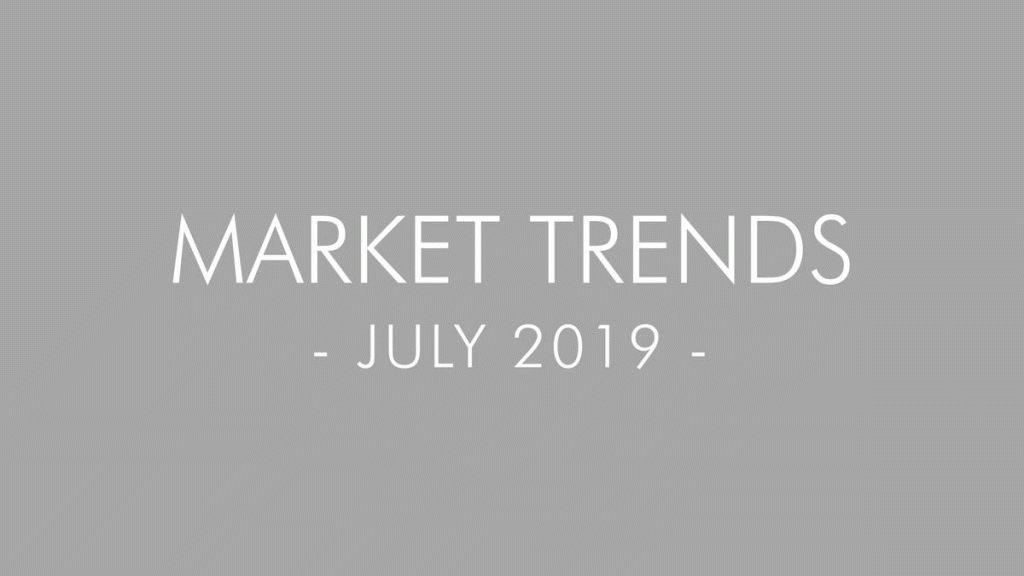 The recent jobs report released provides insight into the state of the housing market, especially in California. Jobs have grown a moderate 1.5% year-over-year increase creating 257,200 jobs. Employment is the biggest indicator of the housing market. Housing prices have continued to rise and outpace the wage growth making it harder for residents to afford purchasing a home. Back in April, for the first time in seven years, we saw slight wage growth and it seems to finally be growing at the same rate as home prices. San Diego has positively surpassed the level of jobs and continues to outpace the states recovery, which is great news for the local housing industry. The average per capita income for San Diego is $57,900 as of 2017 which reflects a 3.2% increase since the previous year.
Though the employment growth rate is slow – it is growing, which is a good sign for the California economy. Experts expect per capita income to climb as job numbers continue to increase.
Overall, the housing market continues to cool going into summer. At the beginning of the year, mortgage rates peaked at a 5% low. Since then, we've seen a rapid decline to a low of 3.82%. Freddie Mac recently predicted that '30-year mortgage rates would average 4.3% during 2019, followed by a slightly higher average of 4.5% in 2020. Here shows two key industry groups offering very similar forecasts and rates may stay below 5% in the foreseeable future.
This article is intended to be accurate, but the information is not guaranteed. Please reach out to us directly if you have any specific real estate or mortgage questions or would like help from a local professional. The article was written by Sparkling Marketing, Inc. with information from Zillow and National Association of Realtors.